Overview
This dataset captures anonymized aggregated mobile device activity. Daily Activity is aggregated and updated every 24hrs. Monthly Activity is aggregated over a one-month time window and captures hour-by-hour typical activity patterns. Data is aggregated by zoom-level:18 (z18) grid tiles (tile explorer) or state/county boundaries (boundary explorer).
Sample Visualizations
Daily Data:
Monthly Data:
▸ Movement activity by z18 tile: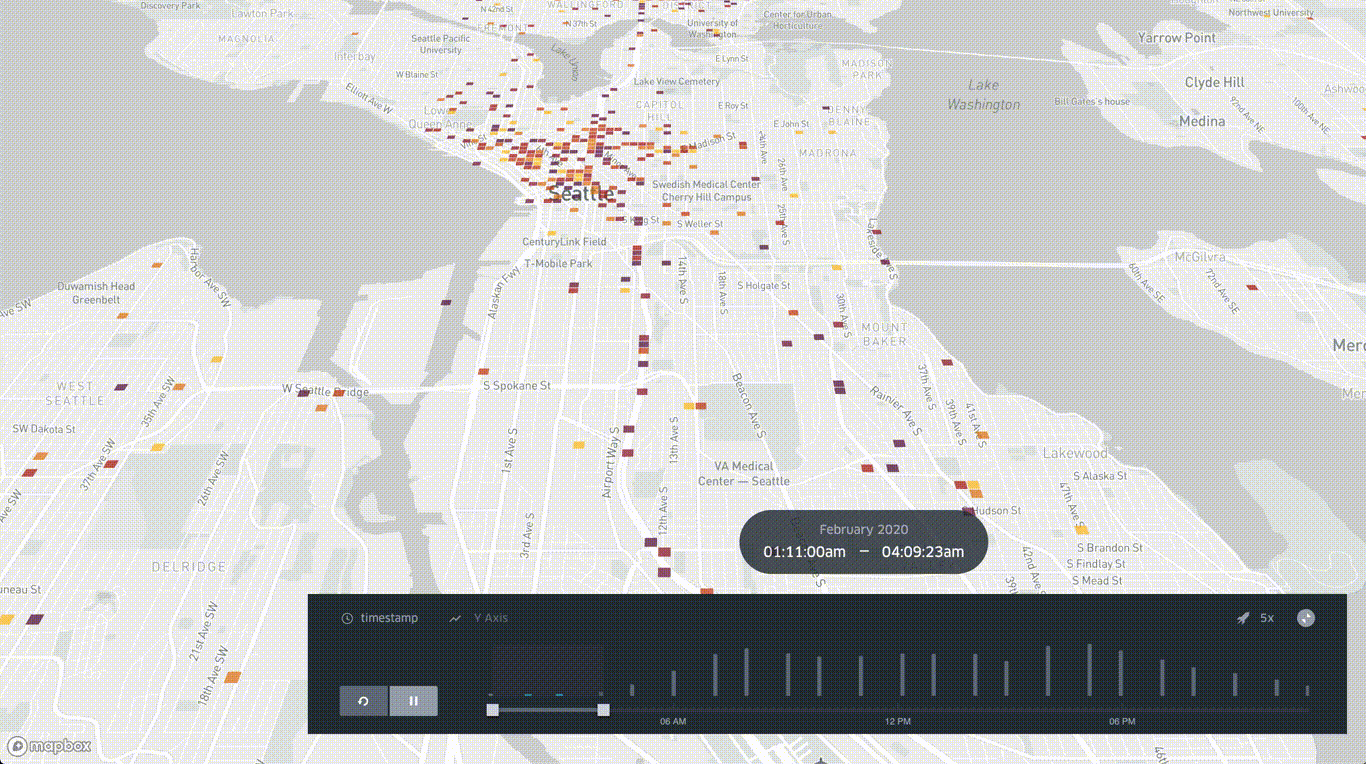 Daily activity by county:


Each county is colored based on level of movement activity occurring within the county boundaries on each day.
Daily traffic activity (driving activity):


Vehicle activity in Seattle from Jan-May 2020, reflecting traffic levels before and during COVID impact.
Data Specs
Sample Data
Download sample data (Seattle)
More sample data



....
A Note on Privacy. Mobile location data is in aggregated form only and is not associated with any personally identifying information, including advertising IDs, names, permanent IDs, email addresses, IP addresses, or phone numbers. See Privacy Policy and Telemetry for more info.